THE WOLF WITHIN
I am the night
The wind which sets the stars alight
I am the night!
I am the moon
The ancient, rhythmic, tidal tune
I am the moon!
I am the dark
I am the blade that makes the mark
I am the dark!
I light the night
I draw the tide
I am the shadow you hold inside
I am the fear from which you ran
I am the wolf inside the man!
- Melanie
Copyright 2001
Web Design- Beaded and Art Wire Jewellery Creations and animal/fantasy art.
Welcome to my website, Witch Wolf Web Creations. I am an Australian artist and designer, designing anything from logos and web pages to pewter and bead jewelry. My fine art features animals, fantasy creatures and science fiction motifs, but I occasionally paint landscapes. I work mainly with arylic on canvas and coloured pencils on paper but also with pen, oils and charcoal. Upon occasion I will also create three dimmensional pieces. I am happy to offer petportraits to Australian and overseas buyers.

Examples of some of the portraits I have painted in the past can be found on the Pet Portraits page. Examples of my other work can be found in the Gallery. At the same time, I am also a mother of six wonderful children, who take up a lot of my time and who are the most important things in my life along with my extented family and my partner. If you like my art style, and would like me to create an artwork for you, please feel free to Contact Me.

In the Web Sets/ Web Graphics section, you will find free web graphics including background tiles, web sets, buttons and a collection of other graphics that can be used on web pages. My graphics are also tied mainly to the animal/fantasy/sci-fi theme, but there are some that will suit other themes.

For free charts that can be used for cross stitch, knitting or beading, please visit my blog site: WitchWolfWeb Creations Blog.

If you are looking for information regarding art and design then the Art & Design Articles may have what you are looking for. The Webmaster Resources section has information for web designers as well as for webmasters.

If you have a website, and would like to link to this site, I have a collection of Web Banners available for you to use. I will be happy to provide a link back to your site in most cases, feel free to Contact Me if you would like a reciprocal link.

if you are a cat lover, please visit my website Feline Addiction.

My Scrapbook Flair Member Page
All of the background sets & artwork on this site are copyright & may only be used in
accordance with my Terms of Use. Please also take time to read my Privacy Policy.
---
Please use the banner below if you want to link to this site:

Click to read
Canids: Foxes, Wolves, Jackals and Dogs -
2004 Status Survey and Conservation Action Plan
The Ethiopian Wolf Action Plan
Livestock guarding dogs: their current use world wide
---
This site supports the outstanding efforts of:
Defenders of Wildlife - www.defenders.org
in promoting and defending the rights of large predators such as wolves in the wild.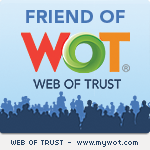 ---
Proud member of :
THE AUSTRALIAN DINGO FOUNDATION
---
What Color Werewolf Are You??
created with QuizFarm.com
You scored as Silver. You are a Silver Were. Silver Weres are the spice in the Garou, the strange and unexpected, often rare creatures. The irony of being Silver, even if the metal doesn't harm Weres like it was beleived, brings joy to the Silver Ones to no end. They are fascinated by the paranormal happenings around them, including themselves!



| | | |
| --- | --- | --- |
| Silver | | 86% |
| White | | 81% |
| Brown | | 81% |
| Grey | | 76% |
| Gold | | 74% |
| Black | | 64% |
| Red | | 52% |
There have been :
Unique visitors to this site since 20-05-2005.
Thank you for visiting!